THINGS WE'RE TALKING ABOUT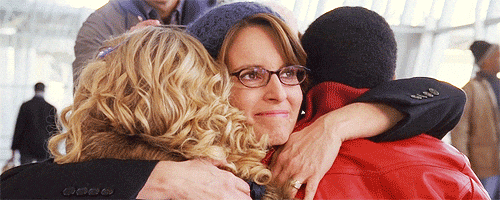 #GivingTuesday
Want to instantly brighten the season for someone in need? You're in luck—today is #GivingTuesday, and it's your chance to fight Jewish poverty in Greater Boston. Every gift matters. You can help families stay safe and warm during the long winter stretch. You can help seniors keep their lights on. And you can help feed children so they don't go to bed hungry.

Happy

Chanukah!

Hannukkah!

Hannukah!

Channukah!

Hanukah!

Hanukkah!
No matter how you spell it, have we got a celebration for you! 8 Nights, 8 Windows—Boston's first-ever seasonal Jewish public art project—makes the miracle last all holiday long:
On December 9, enjoy a FREE community-wide celebration at the MFA. Tour the galleries, get artsy and try your hand at sketching, watch a film, and so much more. Plus, you'll get to experience the Oculus Rift virtual-reality art installation! Get all the deets and register

on Facebook

.

From December 6-13, explore the incredible installations across the city. Here's a handy guide

to get you going.

Bonus! Share the season with friends and family old-school-style with JewishBoston.com. They're offering an array of real (like, paper real) Hanukkah cards that they'll stamp and mail for you for free! Get 'em before they're gone.

THINGS WE'RE SERIOUS ABOUT


Together, we remember


It is with great sadness that we must remember 18-year-old Sharon native Ezra Schwartz, whose young life was ended far too soon by a Palestinian terrorist. As a community, it is our duty to honor those lost to senseless violence, and do all we can to share their story and prevent more lives from being lost. Help us share

Ezra's story now.


THINGS IN THE CITY



The perfect partnership
That's right, israel360 and PresenTense are buddying up! In conjunction with 8 Nights 8 Windows, enjoy "Israel by Design: What Makes Israel's Innovation Engine Run?" on December 7. You'll get hands-on during fun activities and hear from guest speaker Viva Sarah Press, who'll discuss innovations and entrepreneurship in Israel with Alex Goldstein, Vice President, Northwind Strategies.

Want the rundown (see what we did there?) on Israel programming/events/discussions/awesomeness? Email Karen at karenn@cjp.org!

And the winner is…
Ah, the suspense! On December 17 (that's just a little more than a fortnight!), we'll be announcing the 2016 Chai in the Hub Honorees. Keep an eye on your inbox for the big reveal.

Safe travels!
Join us in saying "bon voyage" to the winter Birthright trip! They'll be heading out on December 27 for 10 life-changing days in Israel. And make sure you stay tuned—when they get back, we'll be sharing all the adventures.

Don't take it for grant(ed)
Okay, the pun was bad, but the content is good. All young adult grant applications are now online. Apply now!

Don't forget!
Make your gift to CJP's Annual Campaign by December 31—it's your chance to change lives in Boston, in Israel and around the world. Make a positive impact today - and get your 2015 tax benefit!

If you loved #ThrowbackThursday…
You're gonna love this. Brought to you by the creative geniuses behind our annual #TBT event, we're excited to kick off a new series of awesome nights out on the town! The first will be January 14, and we'll be sending you all the details in the very near future.

Hot topics
This February, Eser's spring series explores Ten Social Issues You Can't Ignore, covering an array of uber-relative social happenings ripe for discussion. Check out the topics, and sign up now—plus, if you sign up by December 31, you'll get the early bird special rate!

Want more bite-sized bits of all things fantastic? Sign up for QuickPicks on The Network and check out last month's highlights.


THINGS WE LOVE

Instagram Pic of the Month



@8Nights8Windows gives us a (virtual) reality check. Are we excited to check this out at the Museum of Fine Arts, Boston, on December 9? Are latkes absolutely delicious? There's your answer.



Don't forget to keep uploading your favorite pictures to Instagram and tag us with #CJPRundown! We'll feature our favorite pics right here every month.




THINGS THAT ARE JEWISH

8 crazy nights
If you hadn't noticed, Hanukkah's almost here! Kick off 8 nights of awesomeness beginning December 6 at sundown. (Still need a menorah? May we casually suggest the greatest one ever?)
Festival of lights
Keep things bright before and after Hanukkah with this month's usual candlelighting suspects:
December 4 | 3:54 p.m.

December

11 | 3:54 p.m.

December

18 | 3:55 p.m.

December

25 | 3:59 p.m.

Questions? Ideas? Let's chat! Reply to this email or reach out to Dani Weinstein, Senior Director, CJP Young Adult Initiative at daniw@cjp.org.